Corley Straight Line Flat Carriage
Available in openings up to 60″, Corley offers 3 carriage models to meet the requirements of a wide range of mills. Carriage weights range from 10,000 pounds to over 20,000 pounds. Heavy Duty Straight Line and Standard Straight Line carriages are available in both linear positioner and rack and pinion arrangements. The Super Straight Line model is available in linear positioner arrangement only.
To learn more about the best dogging, best performing carriage on the market, give us a call at 423.698.0284.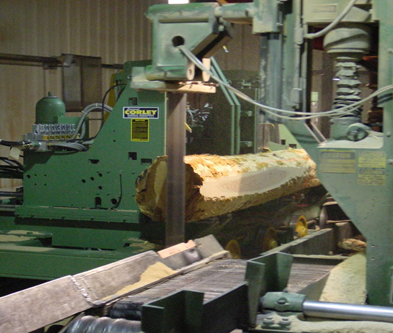 Straight Line Comparison Chart
Corley Super Straight Line
16″ diameter trucks
3″ square axles with double tapered roller bearings
8″x6″x1/2″ wall tube frame
Headblock opening up to 60″
Reversible chrome plated Log Wear Plates
5″ diameter Dogging Cylinder
5/8′ to 3-5/8″ Dog Extension
Dog Cinch Back comes standard
Auto Lubrication comes standard
Optional Log Dog
Optional Cant Kickers
Optional Log/Cant Turners
Corley Heavy Duty Straight Line
14″ diameter trucks
3″ square axles with double tapered roller bearings
6″x6″x1/2″ wall tube frame
Headblock opening up to 48″
Reversible chrome plated Log Wear Plates
4″ diameter Dogging Cylinder
5/8′ to 3-5/8″ Dog Extension
Optional Dog Cinch Back
Optional Auto Lubrication
Optional Log Dog
Optional Cant Kickers
Optional Log/Cant Turners
Corley Standard Straight Line
12″ diameter trucks
2.5″ square axles with double tapered roller bearings
6″x4″x1/2″ wall tube frame
Headblock opening up to 42″
Reversible Log Wear Plates
4″ diameter Dogging Cylinder
5/8′ to 3-5/8″ Dog Extension
Optional Dog Cinch Back
Optional Auto Lubrication
Optional Log Dog
Optional Cant Kickers
Optional Log/Cant Turners