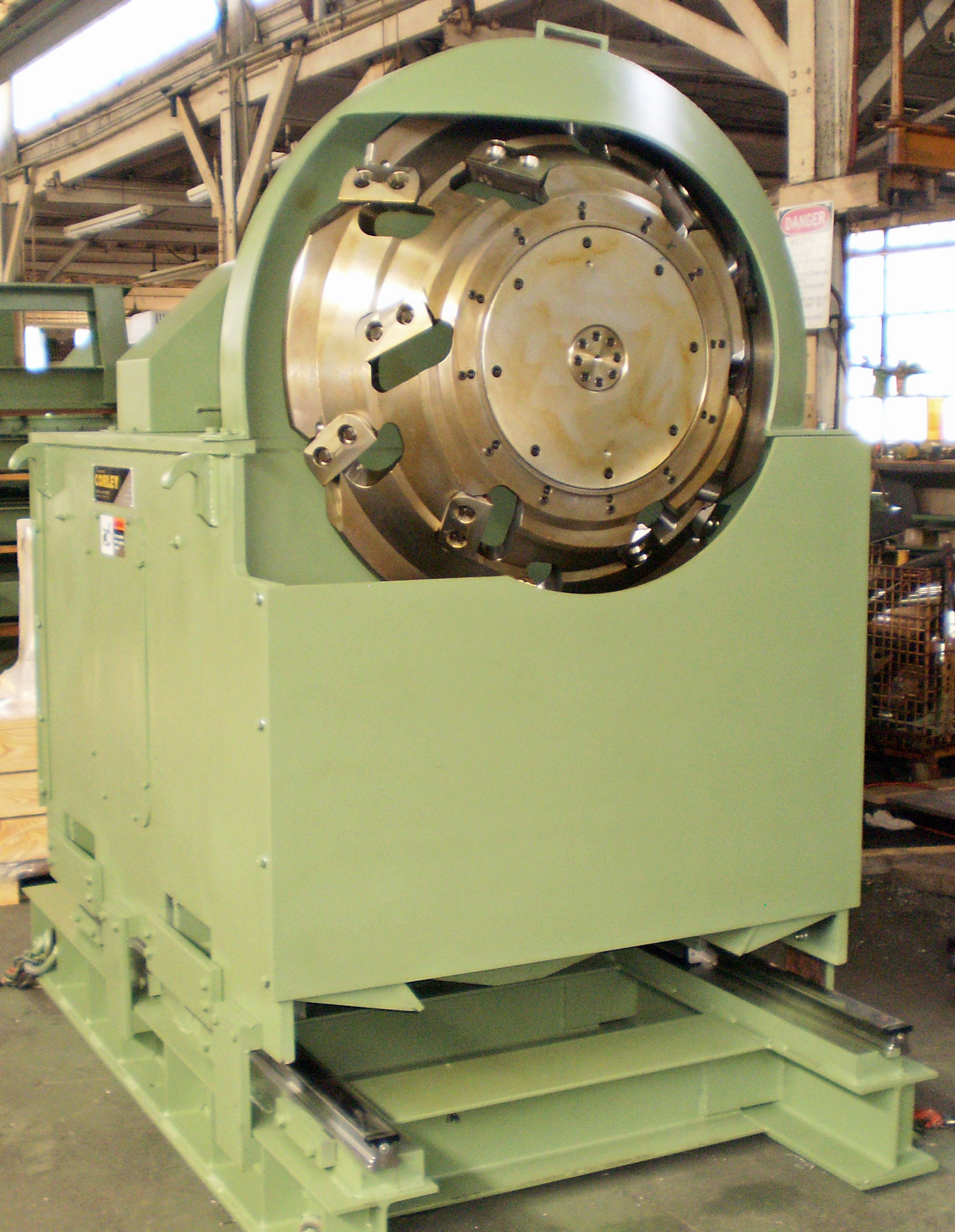 Increase productivity at your carriage with a Corley Headrig Slabber. By chipping off the slab, the first sawline produces lumber and helps to eliminate downtime due to  material handling problems.
With its massive fully machined frame, Linear guide way supports, and your choice of  chipper head arrangement, this slabber is built rugged to withstand the demands of high production. Standard equipment includes a 200 HP motor, v-drive, head guard and chip chute.
Available in either flat or 17º arrangement, Corley Slabbers can be seen in both hardwood and softwood operations.